Ryde Accommodation Search
For Cheap, Luxury or Discount Hotels around Ryde
Welcome to our guide to the best accommodation in and around Ryde, located in the beautiful New South Wales, Australia.
Whether you're visiting Ryde for business or pleasure, there are plenty of options to choose from, including budget-friendly hotels, luxurious resorts, cozy bed and breakfasts, and more. Here are some of the best places to stay in and around Ryde:
1. The Sebel Sydney West Ryde - This 4-star hotel offers contemporary and spacious rooms with all the essential amenities. Guests can enjoy an on-site restaurant, bar, and fitness center, as well as free parking and Wi-Fi.
2. MGSM Executive Hotel & Conference Centre - This modern hotel is located on the picturesque grounds of Macquarie University and offers well-appointed rooms, an outdoor pool, and a gym. The hotel also features multiple conference rooms, making it the perfect choice for business travelers.
3. Quest Macquarie Park - This stylish serviced apartment complex features studio, one, and two-bedroom apartments with fully equipped kitchens, laundry facilities, and spacious living areas. Guests can also enjoy the outdoor pool and BBQ area, as well as easy access to nearby shopping and dining options.
4. Eastwood Furnished Apartments - If you're looking for a more affordable and homey option, these fully furnished apartments in Eastwood might be the perfect choice. The apartments come with everything you need for a comfortable stay, including a kitchen, laundry facilities, and free Wi-Fi.
5. Bed & Breakfast Sydney Harbour - If you want to escape the city hustle and bustle, this charming bed and breakfast located in a quiet suburb near Ryde is the perfect retreat. The cozy rooms feature private bathrooms and beautiful garden views, and guests can enjoy a delicious homemade breakfast each morning.
No matter what your budget or preferences are, there are plenty of great accommodation options in and around Ryde to choose from. Book your stay today and enjoy all that this beautiful part of Australia has to offer!
This is the worlds leading discount accommodation cross search engine

save up to 80%


This is the same set of services most travel agents use, Free to bookmark and share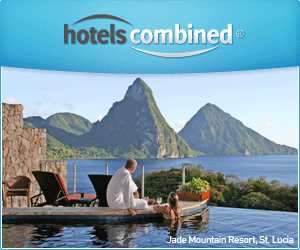 This is the site for Ryde New South Wales . Are you searching in the right Australian Region?
MOVE PORTAL